Using The Cloud Connect
This article will walk you through how to use the Vitality Cloud Connect feature. This feature quickly helps you create a property and assign a Gateway and devices.
From your home screen go Apps.
​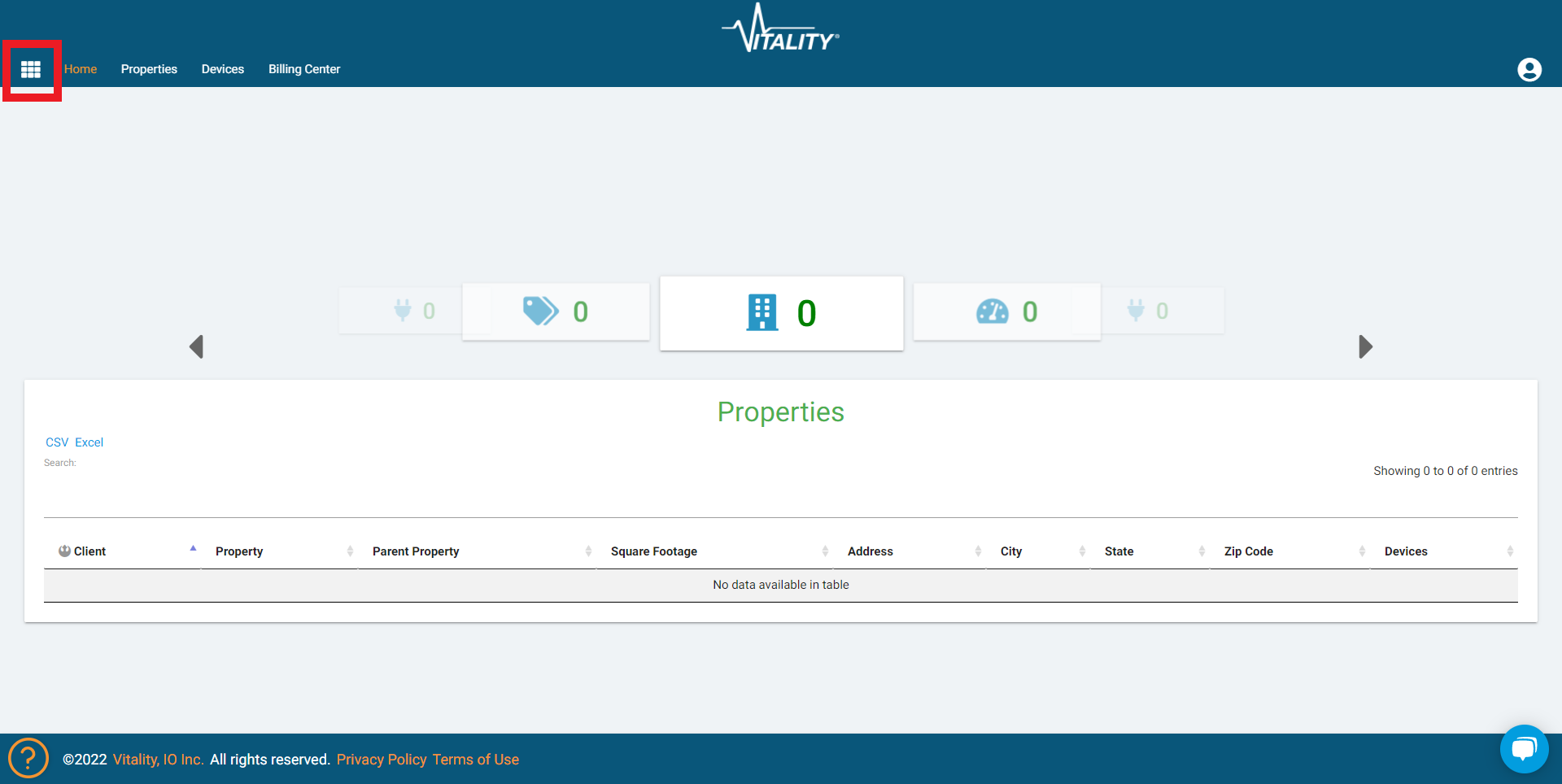 ​
Under Apps, click on the data source that you would like to bring into Vitality
​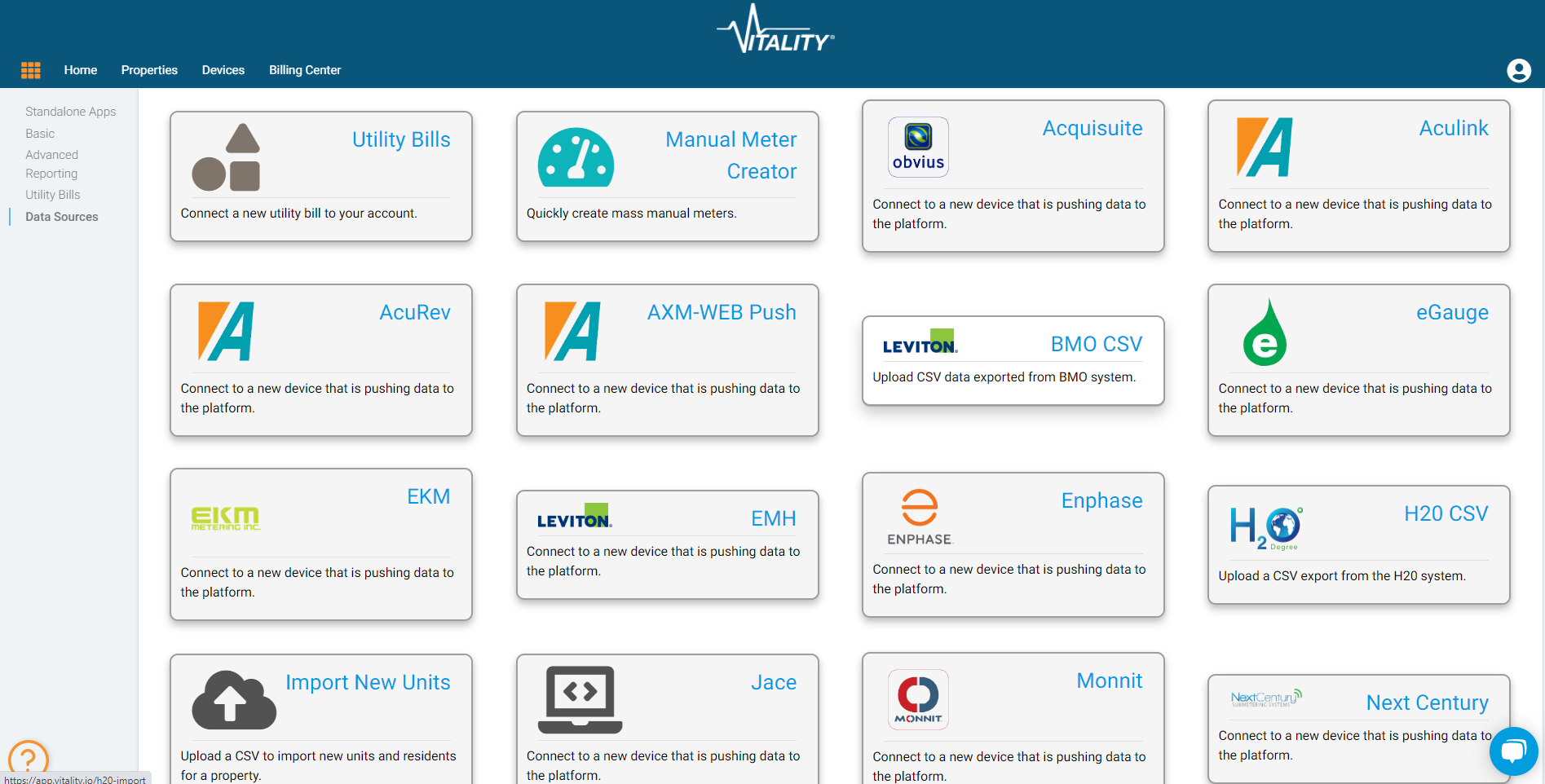 ​
After selecting your data source, select an existing property or click New Property.
​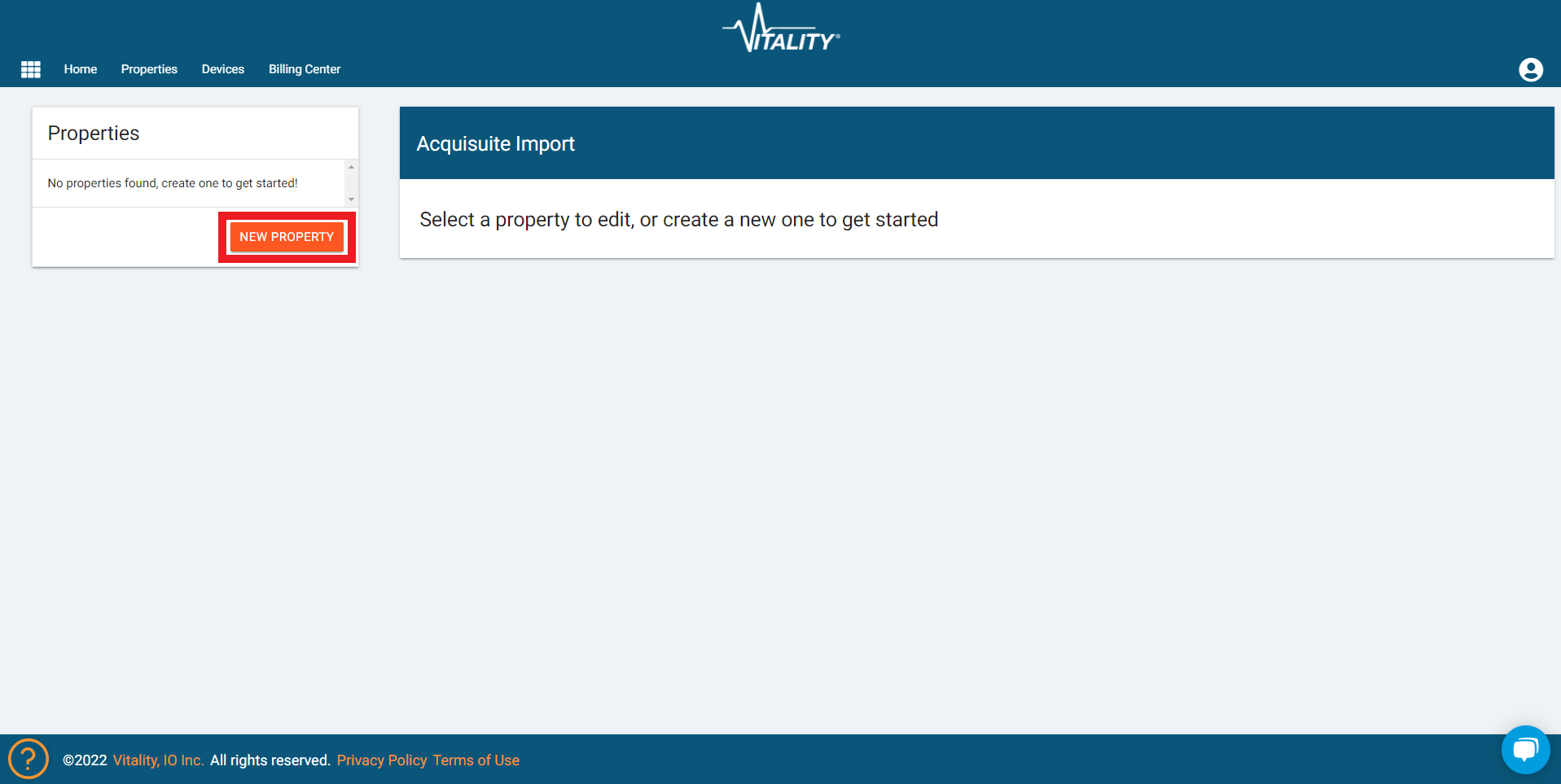 ​
If you're making a new property, fill out the property form and click save.
​
​
Once your property is created, click on the property
​
​
Click on Import Server
​
​
Enter the MAC address of the server you wish to connect and click "Submit".
​
​
From this screen you can rename the server in Vitality, you can select the device you wish to import and select the device type. You can rename any device to fit your system
​
​
Select the register and assign it to a unit if necessary. ​
​
​
Click Submit.
You are now done! You should start seeing your data in the Historian within the next 30 minutes.
Enjoy!
​